Will it Boost Your Dispensary's Online Presence? 
Weedmaps vs Leafly. Let's Go!
With the legalization of medical and recreational marijuana spreading to more states and countries, the cannabis industry is increasingly competitive. In this crowded market, online directories like Weedmaps and Leafly have become crucial platforms for businesses to connect with consumers and showcase their products.
At Evergreen Cannabis SEO, we're committed to helping cannabis businesses enhance their online presence and reach a wider audience through smart digital marketing strategies.
That's why we're here to help you decide which option is best between Weedmaps vs Leafly.
Understanding Weedmaps - Features, Community, and More
As a cannabis business owner, you have likely heard of Weedmaps. This company has been a leading source of cannabis information since 2008, providing consumers with a prominent directory to purchase cannabis and related products, review and rate strains, and engage in discussions with thousands of community members.
Founded in Irvine, California nearly 15 years ago, Weedmaps now employs over 200 people and has become one of the most recognized cannabis communities worldwide.
Evidence of its success is its 6 million monthly visits from cannabis enthusiasts seeking to purchase products, research new items, or stay informed on the latest marijuana news.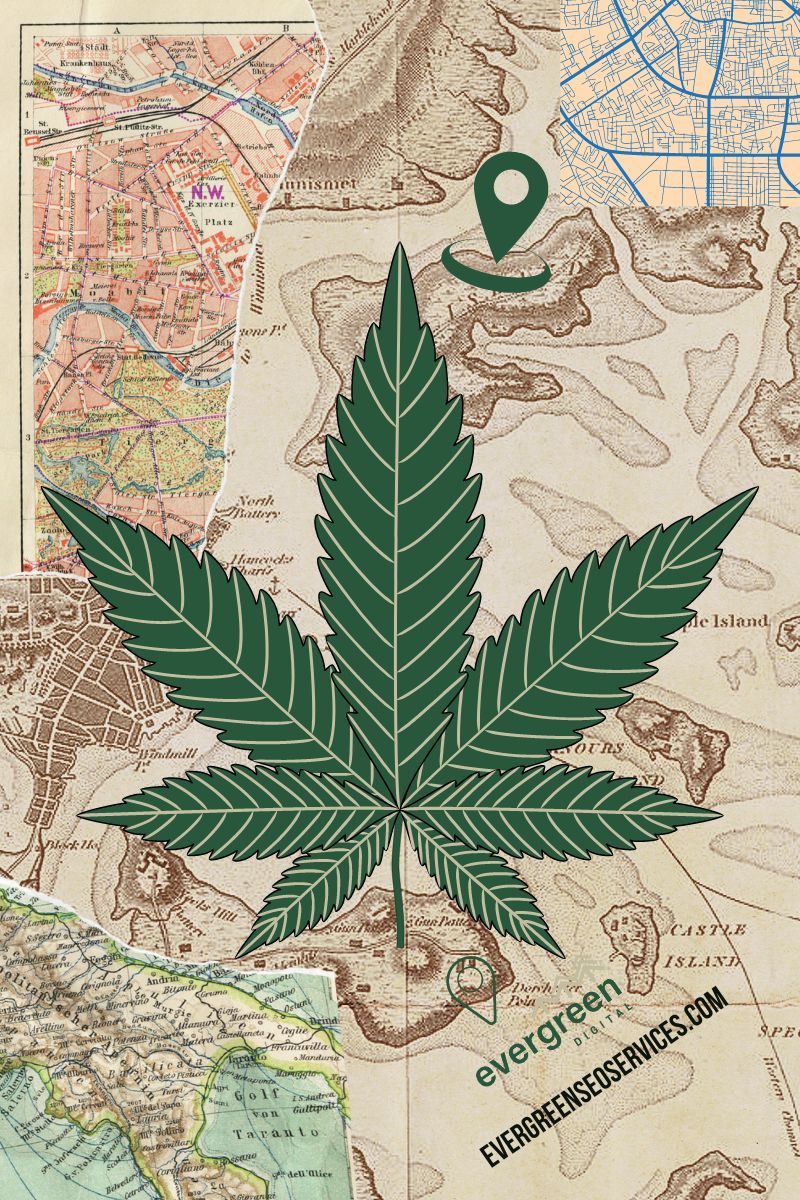 Weedmaps Features - An In-Depth Look at What They Offer
Their range of features includes;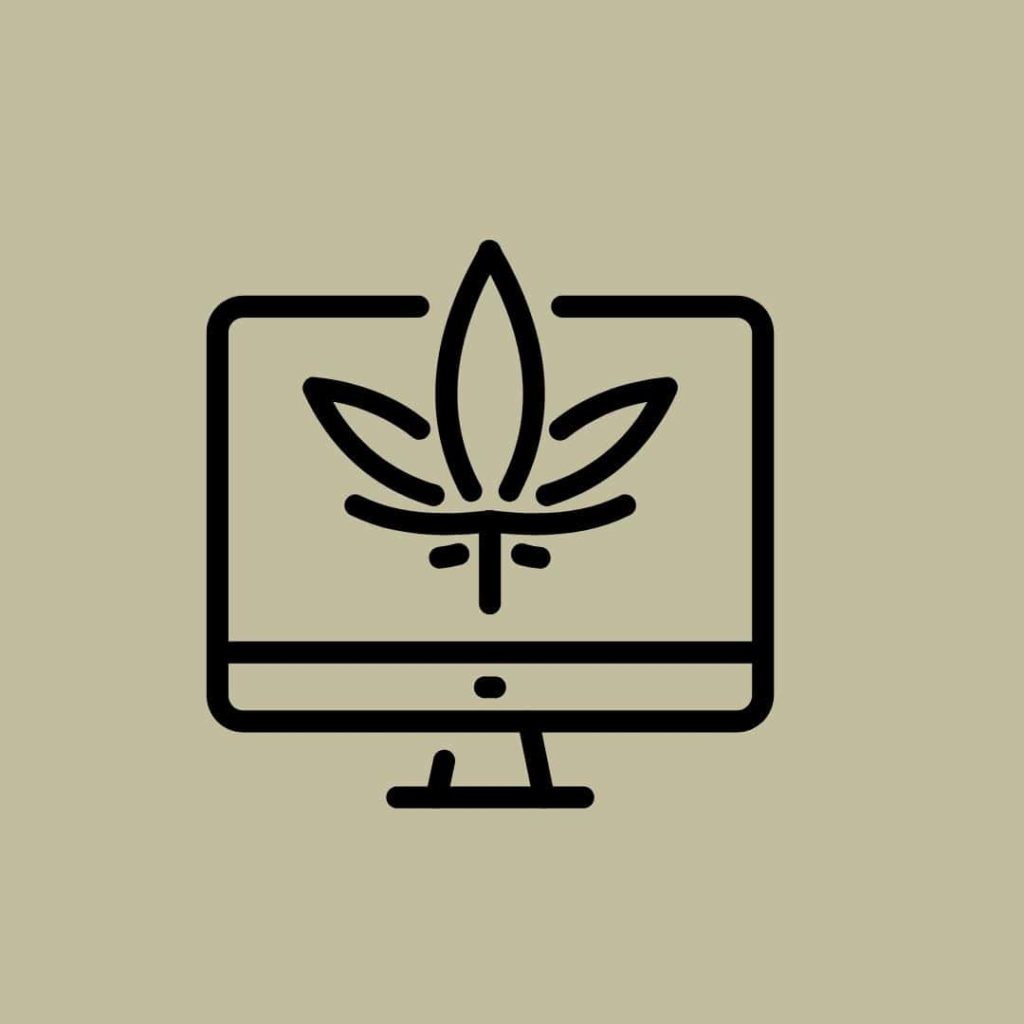 Map pin of all dispensaries
Cannabis Strains Profiles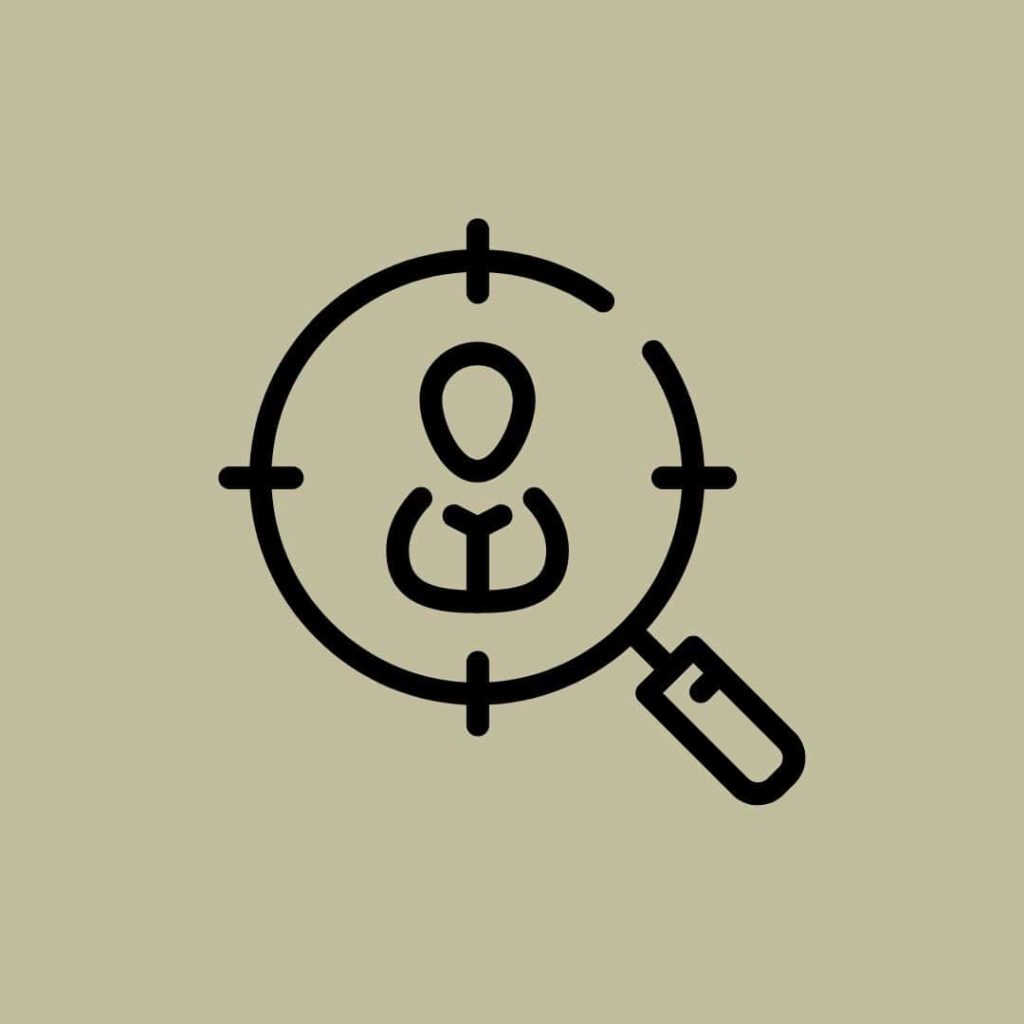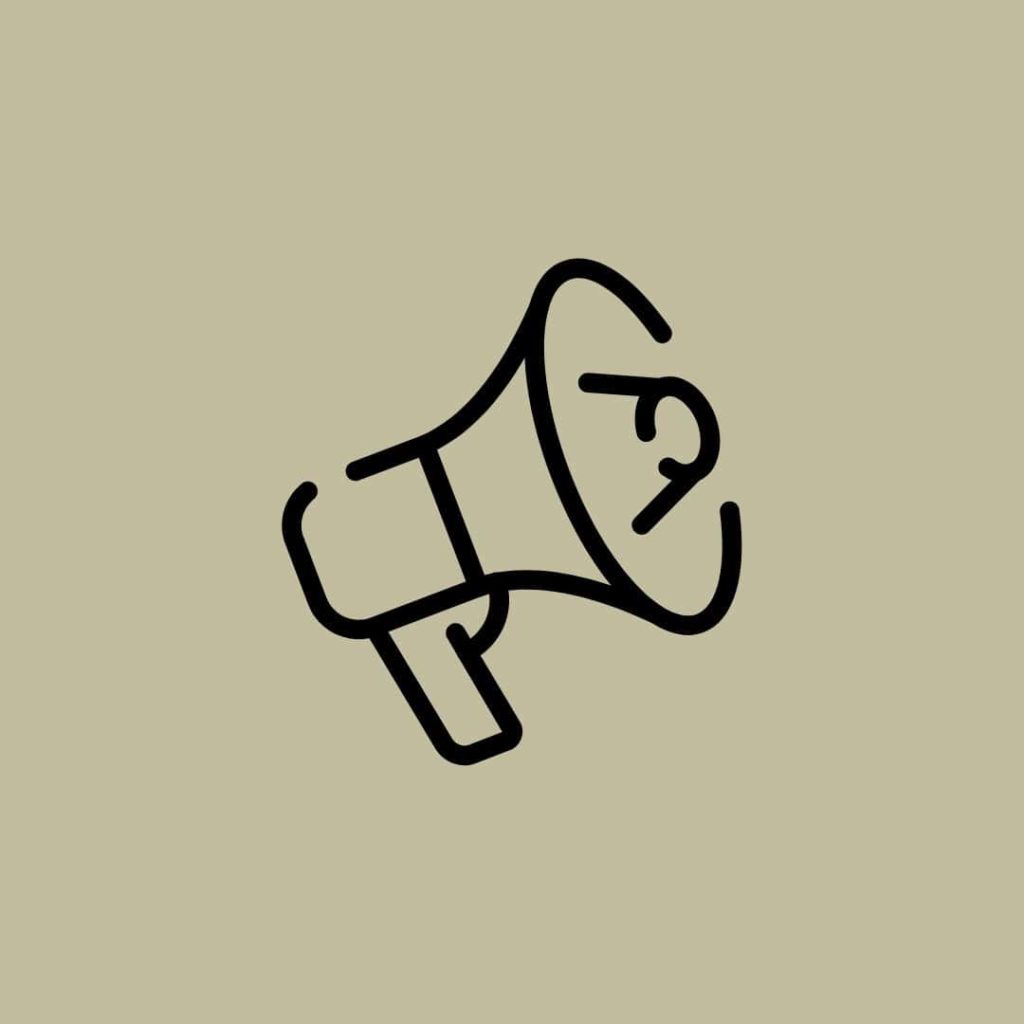 Weedmaps offers a variety of features to help cannabis consumers discover and explore different brands, products, and deals in the industry.
The Weedmaps Community - Engaging with Cannabis Enthusiasts
Weedmaps draws marijuana enthusiasts with its extensive community – enabling not just purchase reviews but also the exchange of thoughts with like-minded individuals.
Furthermore, customers benefit greatly from the wealth of informative articles accessible on this platform. Users can find comprehensive information on strains, products, and brands to make informed decisions based on their preferences and needs.
Cannabis enthusiasts browse through dispensaries in their search area and also on product types or brands, tailoring their searches to their unique needs.
With the abundance of helpful information and tailored search options, customers can make well-informed decisions while shopping for cannabis products.
Purchasing Products on Weedmaps - How It Works
When it comes to purchasing products on Weedmaps, the process is pretty straightforward. Users can search for a dispensary or a specific product, and then place an order online.
From there, the dispensary will either offer delivery or pickup options for the customer.
Additionally, the ability to easily order products online is convenient for customers and can help drive sales for the dispensary.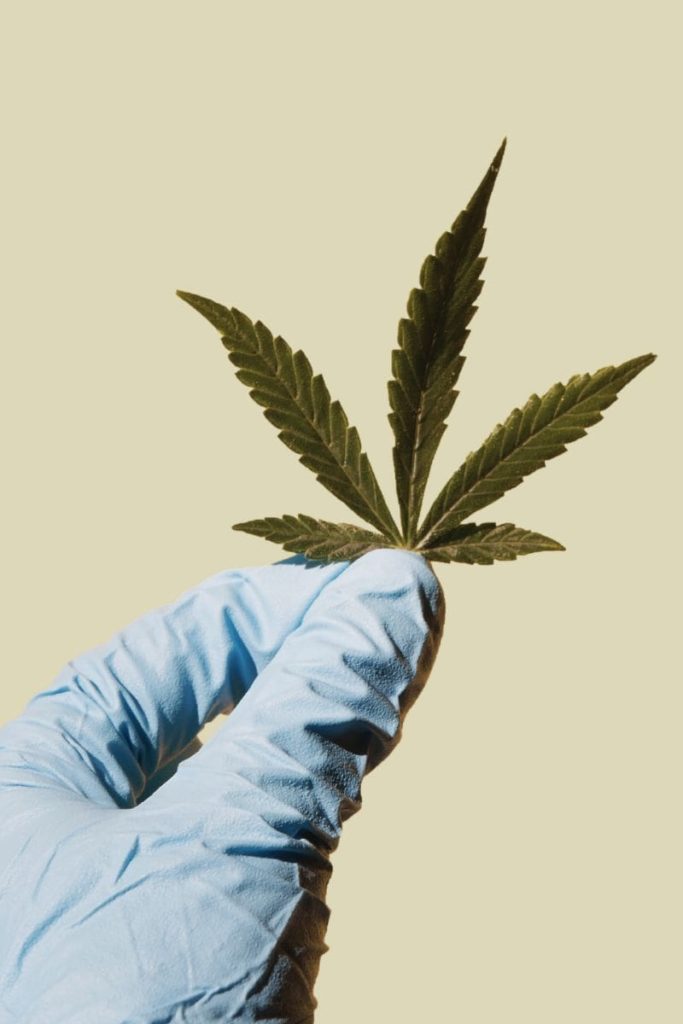 The Latest Cannabis Information - Stay Informed
Weedmaps is a go-to digital platform for cannabis info, with comprehensive data on products and dispensaries.
Their network provides up-to-date news and trends for the industry, along with virtual store tours, reviews, online purchases, and more. 
But, Weedmaps isn't just about cannabis news and trends; it also connects users with licensed healthcare professionals for advice on the best medical marijuana products. 
This helps position dispensaries as trusted providers of high-quality cannabis products.
Streamline Your Dispensary Operations with Weedmaps Point of Sale
With Weedmaps' cloud-based platform, cannabis businesses can simplify their sales and revenue tracking, making it easier to manage inventory and comply with state-specific reporting requirements.
The comprehensive dashboard meticulously logs all sales and inventory data, which is crucial for staying compliant with varying laws.
Additionally, sellers can analyze their marketing strategies to improve customer acquisition, making it a good solution for dispensary owners looking to optimize their operations.

Weedmaps Mobile Application - On-the-Go Access to Cannabis Products
Apart from using the Weedmaps website, you can also download the mobile app through Google Play and the Apple App Store.
The only downside is that consumers can't order through the mobile app due to Google and Apple's restrictions.
However, they can search for local dispensaries and local deals, and do everything else that can be done on the website.

Weedmaps Pricing - Is It Worth the Cost?
You can add your business on Weedmaps for free, but only if it's not a dispensary. The free version allows you to add a backlink to your website as well as include the brand page, logo, and/or profile photo. 
To have your dispensary on their website, you can choose from one of the following two plans:
Basic at $300/month (everything from the free version + an about us page, a product menu, a map marker, basic listing, and a ratings and reviews page);
Premium at $500/month (everything from the basic version + a deals page).
To be able to list your dispensary on their website, you first need to fill out a form that needs to be approved by Weedmaps, so read on to find out how you can list yours today.
Adding Your Dispensary to Weedmaps - A Step-by-Step Guide
To get your dispensary or cannabis company on Weedmaps, fill out a form on their website with key business details like name, address, and phone number. Once submitted, their team will review the info and follow up.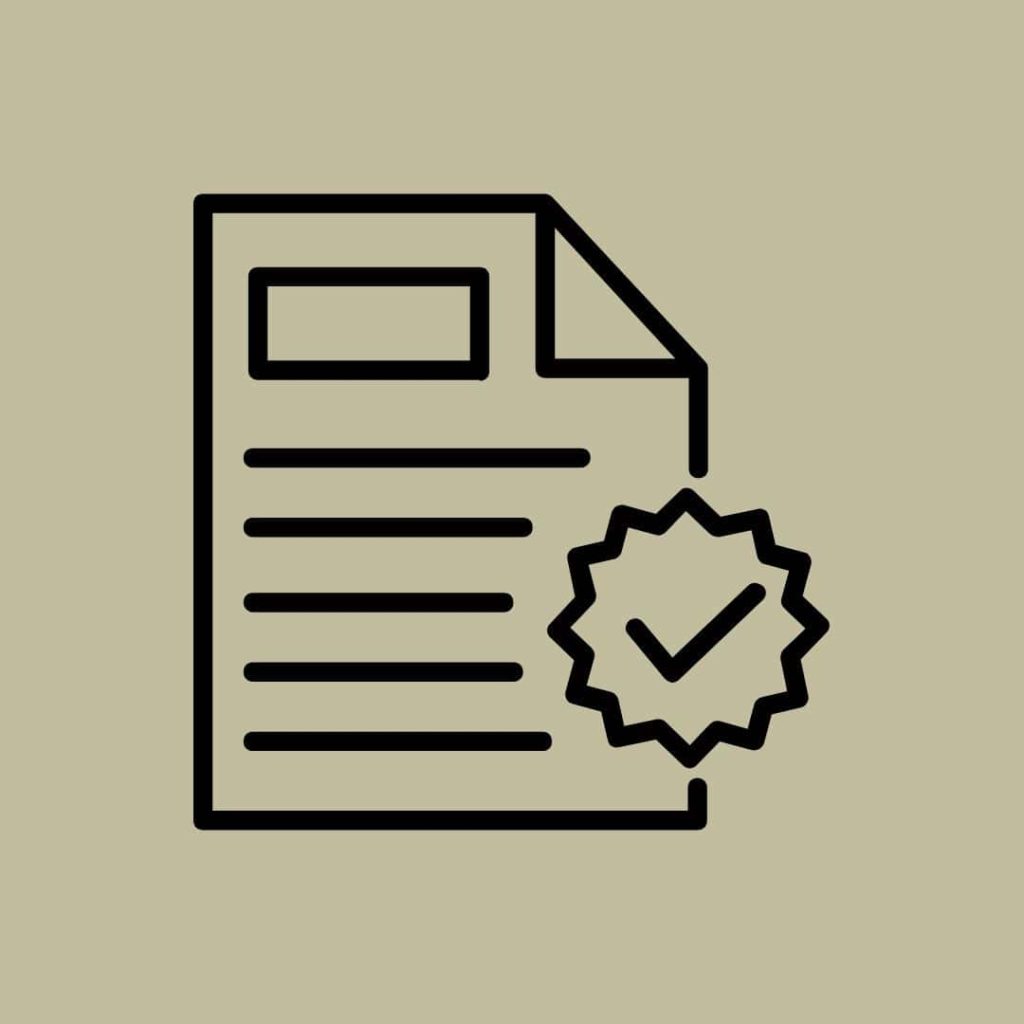 Once you've submitted your request, you'll need to wait for Weedmaps to approve your business. This process may take a few days.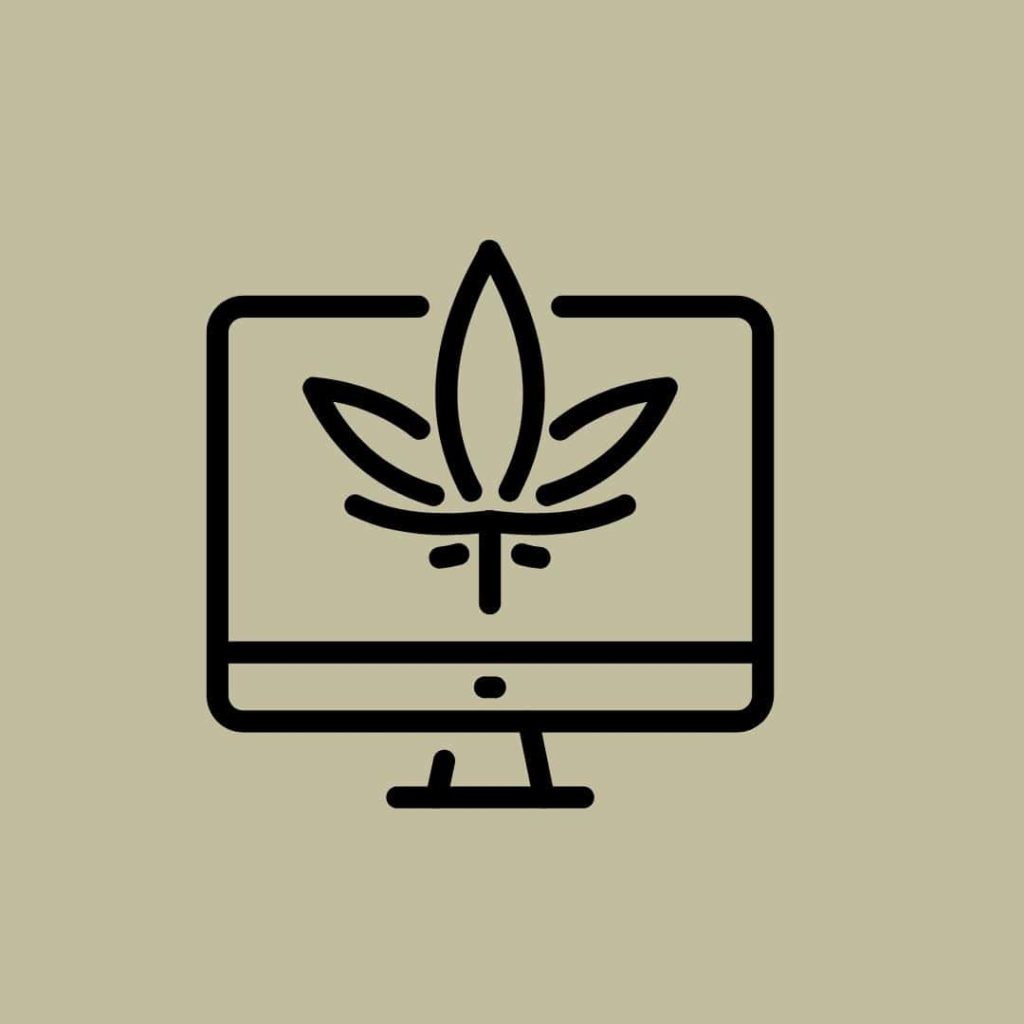 After you've been approved, you can choose your plan with the help of a Weedmaps sales representative. They can help you choose the right plan based on your business needs and budget.
Once you've chosen your plan, you'll need to sign a contract. The contract will be renewed month-to-month, and you'll also need to sign a credit card authorization form so that Weedmaps can charge your card for the service.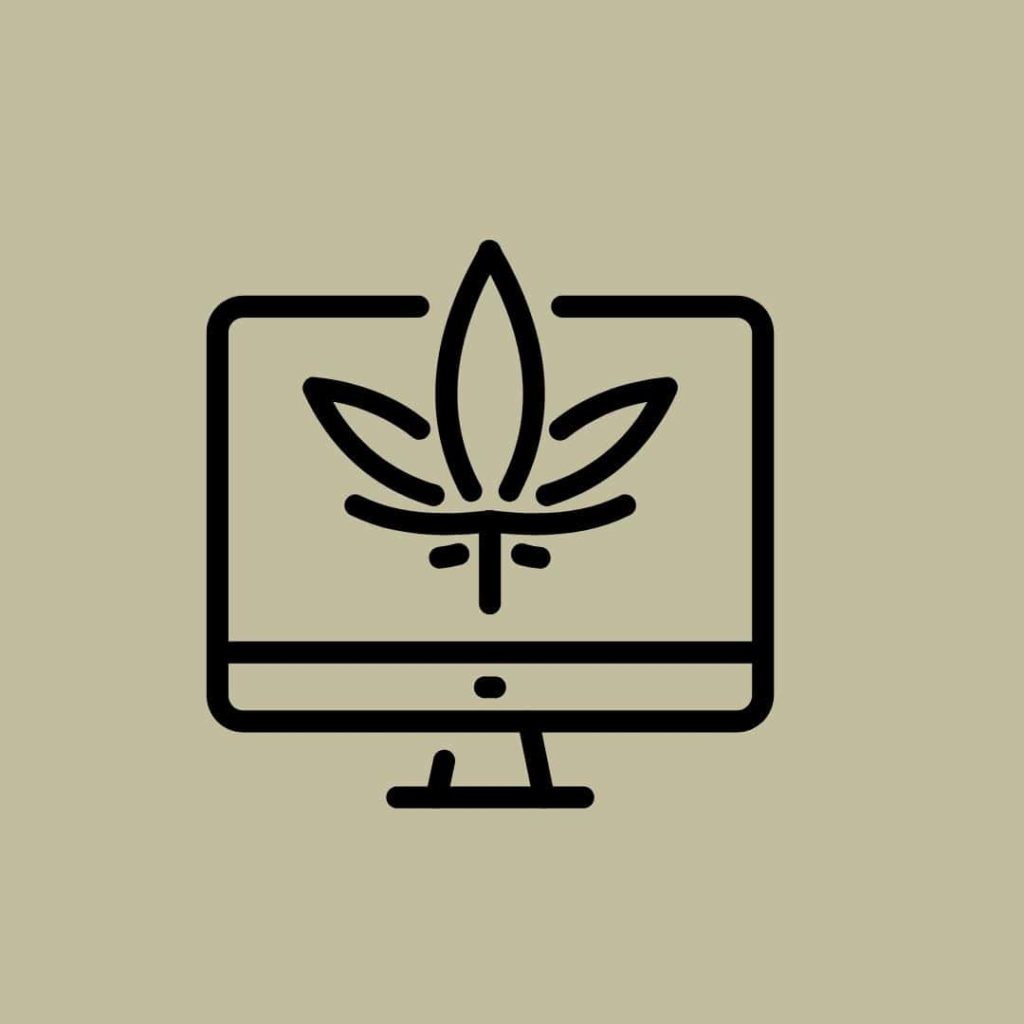 After you've been approved and you've paid, you can start adding your products to the Weedmaps website using their simple point-of-sale system. This will allow you to start selling your products through Weedmaps.
By following these steps, you can have your business listed on Weedmaps in no time! 
All You Need to Know About Leafly
Even though Leafly began as a strain review website, it has recently added a dispensary directory, and as a result, the site currently has one of the largest cannabis communities and drives a lot of traffic.
The company started in Irvine, California, but is now located in Seattle, Washington, and currently has around 160 employees. It has over 40 million page views per month, and this number increases by the day.
After adding your dispensary to the Leafly website, you can benefit from the following features:
Map pin of all dispensaries
Explore Strains on Leafly
As we've already mentioned, Leafly started as a website that allowed patients and consumers to search through the different cannabis strains listed on the site so they could make an informed decision when purchasing a product.
The strain explorer part of their website is still one of the most well-known features where consumers can learn more about the origin, cannabinoid content, use, and effects of each strain.
Find Dispensaries on Leafly
Just like Weedmaps, Leafly provides an effortless means for individuals to explore a vast array of dispensaries listed on their site. The enhanced structure and word selection greatly simplify the search process. Visitors can use zip codes, city names, and state names to find all the dispensaries nearby. When searching through the profiles of the dispensaries, besides the store locations, consumers can also read reviews and see photos and menus from each dispensary.
Another key feature of Leafly is the review system which allows people to leave reviews for products, strains, and dispensaries. The reviews on products and dispensaries include a star rating system that consists of three parts (service, medication, and atmosphere) and a comment section, while the strain reviews include a summary and key attributes of the strain, as well as the effects a consumer has experienced.
Leafly Mobile Application
Leafly also has a mobile application downloadable through Google Play and the Apple App Store. The added benefit of using this app is that since 2021, you can place pickup orders for cannabis in legal state markets if you're an iPhone or iPad user.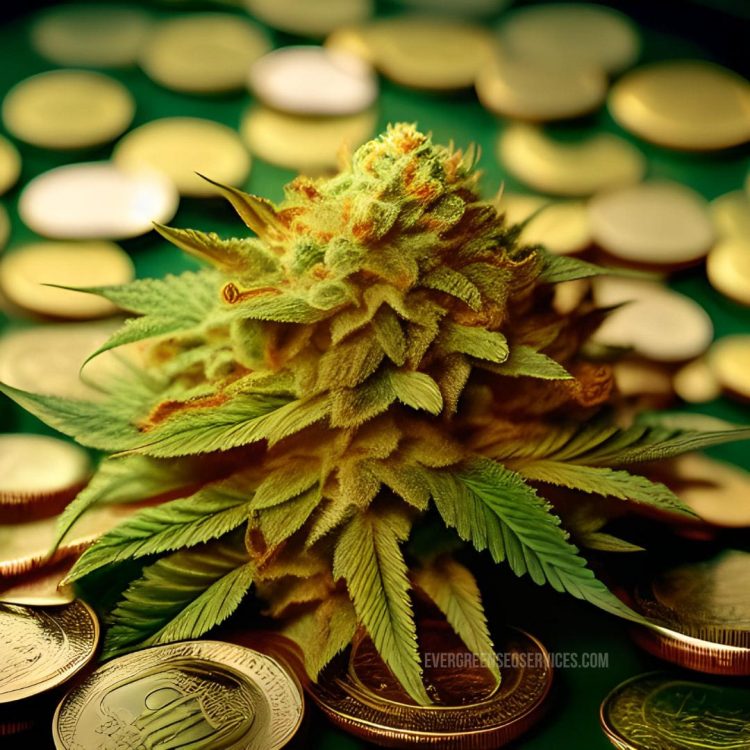 The pricing model of Leafly is geo-specific and can range between $600 and $4,000 a month, which is significantly higher than Weedmaps. However, you can get a cheaper rate if you've already been listed on Leafly, and that rate is around $500.
If you're a dispensary with a bigger budget, Leafly may be the perfect option for you to advertise your products and services as they get a lot more traffic compared to Weedmaps.
How to Add Your Dispensary to Leafly
Fill out the form that appears on the screen. Make sure to provide accurate and up-to-date information about your dispensary and your contact details.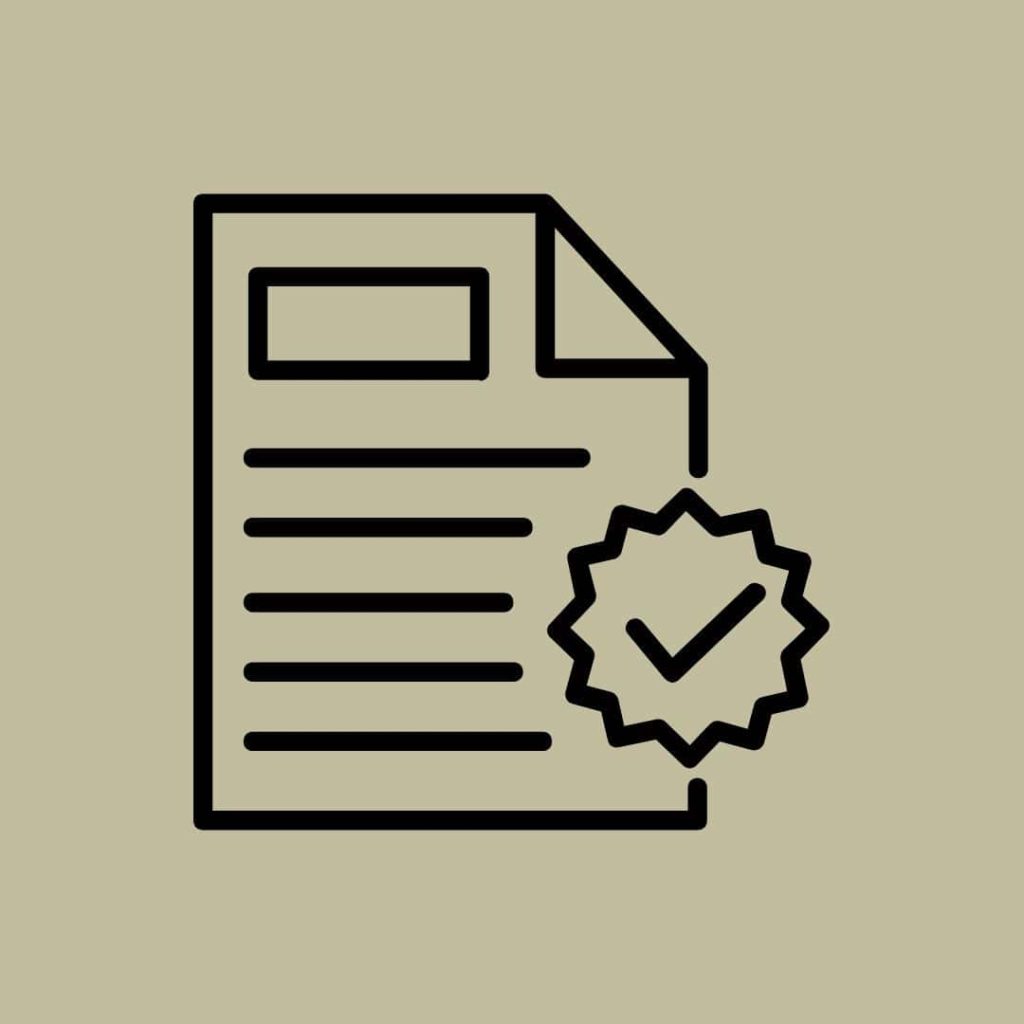 Submit the form and wait for a Leafly representative to review your application.
Once your application is reviewed, a representative will reach out to you to discuss pricing and other benefits of joining their community. Be sure to inquire about any terms and conditions that may apply to your agreement.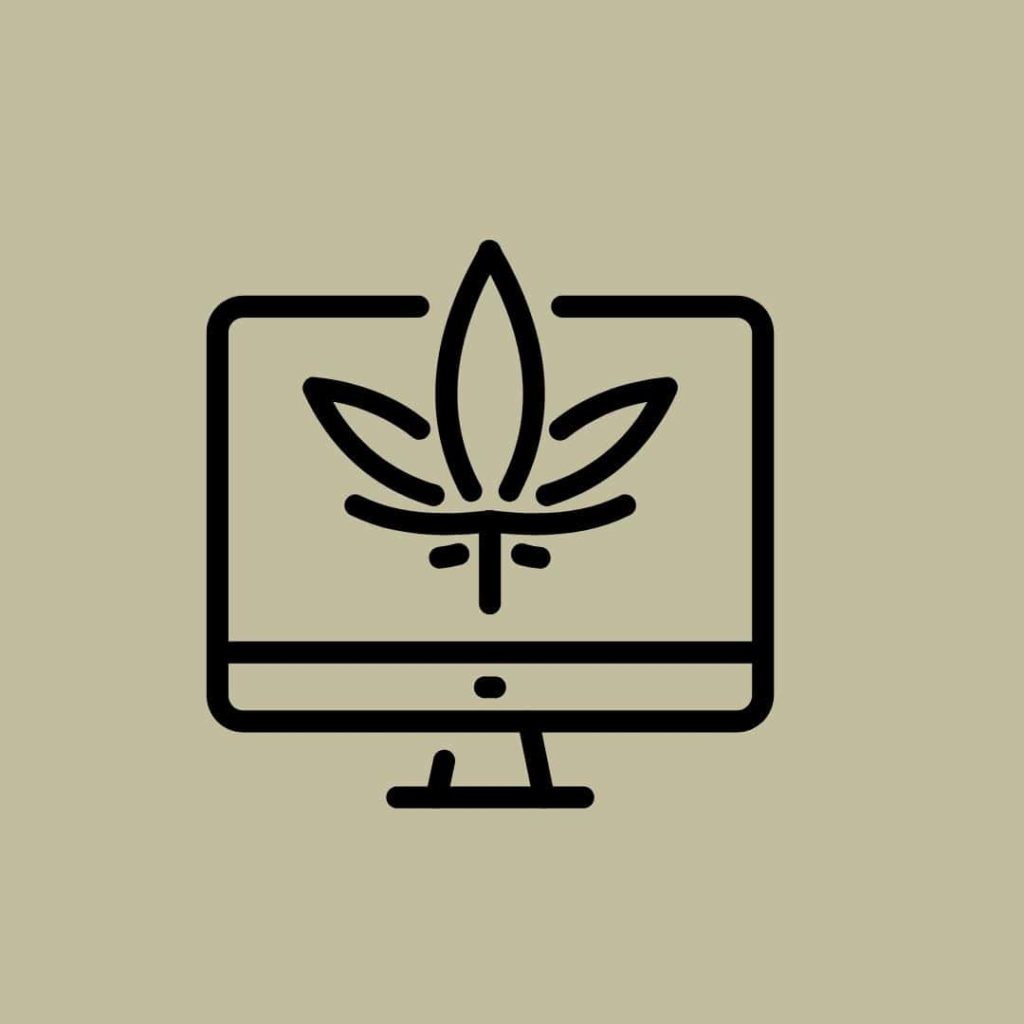 When you've finished the steps you'll then be able to promote your business and connect with potential customers through Leafly's features, such as the strain explorer, dispensary locator, and review system.
Overview of Weedmaps and Leafly
Although these cannabis platforms have great features, there are differences between them that may help you choose. These factors can be crucial if you're finding it difficult to make a decision.
Weedmaps Traffic and User Base
Weedmaps has a strong user base, with over 10 million monthly visitors in the US alone, ensuring that your dispensary will be seen by many potential customers. 
They also focus on local search engine optimization and other marketing strategies, exposing your cannabis business to the right customers.
With their highly tailored advertising platform, you can easily target and customize campaigns for particular audiences.
Leafly Traffic and User Base
Leafly is no slouch in the user base department either, boasting over 12.7 million monthly visitors.
They have become a reliable source for cannabis businesses to find qualified customers, providing detailed analytics about your target audience that other sites may not offer.
With their precision advertising capabilities and strong search engine optimization, your dispensary will get plenty of views from potential consumers.
It's worth noting that while Leafly gets more traffic compared to Weedmaps, most of this traffic is due to their content and strain reviews. This doesn't necessarily mean that the people who visit Leafly are looking to buy cannabis products from dispensaries. On the other hand, Weedmaps is primarily focused on showcasing dispensaries.
Weedmaps offers a range of features to its customers, including, a dispensary locator for locating their nearest store, and a review system for customers to provide feedback.
Weedmaps also offers other features such as an event calendar, dispensary deals, and specials.
Leafly is focused more on providing cannabis-related content to its users. This includes strain reviews, news articles, and event information.
 Leafly also provides an interactive map to show the location of dispensaries as well as a detailed menu of products available from each dispensary. 
They also offer product recommendations, discounts, and special offers for customers.
When it comes to the features each company offers, both Weedmaps and Leafly offer similar features in terms of product menus, listing pages, and dispensary maps.
Weedmaps provides discounts and special promotions to its customers, allowing them to save even more on their purchases. 
This makes Weedmaps a great option for dispensaries looking for affordable product listings and access to a wide range of products.
On the other hand, Leafly's pricing is comparatively higher than Weedmaps. However, the platform offers a wide range of products and features, such as product reviews, interactive maps, and customizable menus, that can make it easier for customers to find the right product.
Additionally, Leafly provides discounts and customer support options that can be helpful to businesses. So, if the features offered by Leafly align with your business goals, it might be worth investing in their platform despite the higher pricing.
When it comes to pricing, is a crucial factor for many dispensaries. Weedmaps offers lower prices compared to Leafly, making it a more attractive option for smaller businesses.
Final Thoughts: Weedmaps vs Leafly
In the end, whichever option you choose, make a plan about what your short-term and long-term goals look like, including your budget, and see which option fits you best.
It's important to know that you can optimize your website and own your customer traffic with Evergreen Cannabis SEO.
Our techniques can help improve your online presence and drive more traffic to your site without using Weedmaps or Leafly.
If you're interested in learning more, take advantage of our free SEO analysis to see how your website currently performs and identify areas for improvement!